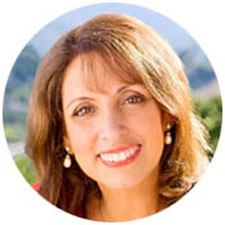 "She helped me in a million ways I cannot even describe"
Devaa helped me lead from my authenticity, connect with my depth, and open in ways that proved energizing and effective. Her support enabled me to go to a whole new level in my public presentation and bring new qualities to my leadership. She helped me in a million ways I cannot even describe.
— Marci Shimoff, bestselling author with over 14 million copies of books sold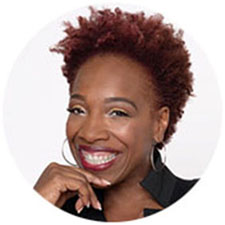 "Devaa is empowering women to find their voices, own their voices, and use them to elevate and celebrate themselves and one another"
I love being with Devaa, and each time I look forward to it. I've had the opportunity to co-create some of the magnificence that she's up to in the world in empowering women to find their voices, own their voices, and use their voices to elevate and celebrate themselves and one another — as well as our brethren on this planet as well. So I thank her for all she's doing on behalf of women.
— Lisa Nichols, motivational speaker, media personality, and corporate CEO whose global platform has served nearly 30 million people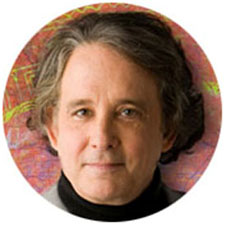 "I've witnessed so many people transformed and lit up by Devaa"
Devaa is a wonderfully passionate and clear transmitter of the mysteries of the Divine Feminine. She's compassionate and wise and has a rich variety of skills she uses with great precision to inspire and encourage. I had the delight to teach a retreat with her and found her a truly loving and helpful collaborator. I saw so many people transformed by her generosity and lit up by the joyful passion she communicated so tirelessly. I salute her pioneering work.
— Andrew Harvey, Author, mystical teacher, and founder of the Institute of Sacred Activism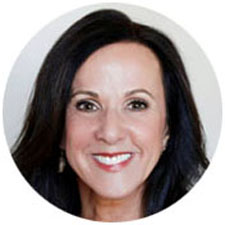 "We released and healed major patterns that were stuck for me"
The time (or should I say timelessness) that I spent with Devaa was profound. We released and healed major patterns that were stuck for me. After years of seeing all kinds of "experts" I can honestly say that the time I spent with Devaa broke something loose and now I feel burden free, as well as much lighter and more joyful. I recommend her work to anyone who is ready to fly.
— Marcia Wieder, CEO and founder Dream University®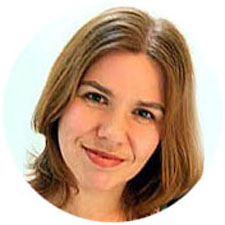 "So far the most powerful experience of my life"
Devaa could be called a spiritual midwife, assisting people in the birthing of their inner selves.
She empowers you, assists you, gently encourages you, and honors you for your efforts. With Devaa's impeccable assistance, I was able to go through what is so far the most powerful experience of my life. I am extremely grateful!
— Nathalie Daneau, intuitive coach and counselor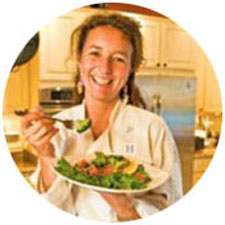 "I was able to open up to some profound healing of past wounds"
The healing and shifts that have happened for me through my work with Devaa have been life transforming. She created a loving container where I allowed myself to be vulnerable, to be pushed out of my comfort zone, and to share things I normally wouldn't have. I felt so loved and held by Devaa that I was able to open up to some profound healing of past wounds. I became aware of things that had been buried deep, and I learned what it means to fully embrace myself as a divine feminine being.
— Charlie Wilson, Founder of Date and Thyme Cafe and 21 Days to Help Yourself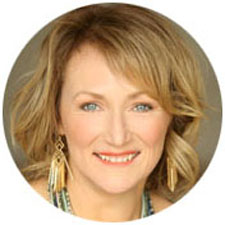 I was able to become the woman I always knew I was born to be"
Through working with Devaa, my life has taken a complete 180-degree turn for the better. And I know I could not have done it without Devaa's support. She is a truly amazing facilitator! I was able to become the woman I always knew I was born to be. The learning, growth, and development I've experienced are more than priceless. What I've seen happen with other women who've worked with Devaa is nothing short of a miracle. I absolutely recommend working with Devaa!
— Kim Carpenter, executive coach and marketing strategist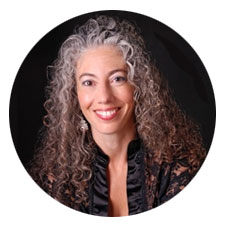 "Devaa is an unparalleled strategic coach."
For me, an entrepreneur with a spiritually oriented business, I've found her knowledge particularly useful because she clearly knows what it means to run this kind of enterprise successfully. From her first advice to me on what my business model needed to look like to her most recent suggestions on how best to structure and price my offerings, her guidance has been spot on. She's helped me either get to the next level or refocus and regroup — all important moments in the growth of my enterprise. This woman knows her stuff. GRAB the opportunity to work with Devaa!
— Marguerite Rigoglioso, Ph.D. Founding Director, Seven Sisters Mystery School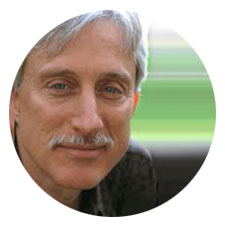 "She helped to shape, mold, form and put into action my vision."
Devaa's gentle, insightful, thoughtful and skilled guidance and coaching has been so very helpful for me in helping to shape, mold, form and put into action my vision. In the time I've worked with Devaa I've accomplished a lot, and I feel the best is still to come! I recommend Devaa highly as someone who can help you transform your life and/or work in a way that is resonant for you.
— Dr. Michael Wayne, www.DrMichaelWayne.com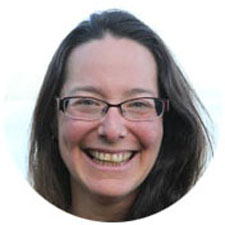 "Gentle enough to create a nurturing, safe space, and bold enough to cut through the extraneous…"
Devaa brings a grounded, authentic presence to each session, and is able to drop deep into what is real. She's gentle enough to create a nurturing, safe space, and bold enough to cut through the extraneous and say what needs to be said to evoke change. Devaa is an evolutionary change agent and an exemplar who brings her whole self to supporting her clients to bring their fullest, most radiant selves to the world.
— Lissin LevChaya, Officiant and co-director and performer of Earthcapades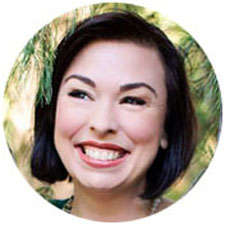 "Beautifully supported my personal evolution"
Devaa's extraordinary depth of presence creates a supportive and sacred space for exploring one's spiritual path. My work with Devaa helped me connect to Spirit in deep and profound ways, and beautifully supported my personal evolution.
— Tarra Christoff, MA, Life coach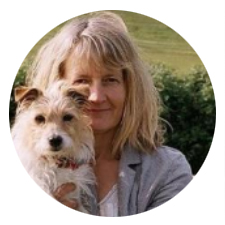 "Through working with Devaa and her teaching partner, Elayne, my life is completely transformed in every way."
I have a real inner confidence now in who I am and why I'm here and what I'm here to do. I moved through all the shame I've been holding over the years of actually not wanting to fully show up; and something much brighter and lighter and more sparkling has shown up. And of course because of that, my whole life is changing and all my relationships including the ones closest to me, with my husband and my daughter. They're very tender and beautiful and loving and they've been quite tense for the last few years. So it has gone from that to every areas of my life really.
— Melanie Eclare

Blown Away!
I am so blown away by my time with Devaa – for her love, perception and guidance. This is a huge piece for me, I just know it. I already feel so much lighter and relaxed. I am so grateful for the opportunity and the wonderful insights and commitment to myself. My New Years' wish was to experience more magic in my life – enough of the heavy slogging and burdensome approach. My session with Devaa was definitely in the magic category!
Rhonda St. Croix, Canada
I took advantage of Devaa's services to help me through a critical phase and decision making process in my life.
I was trying to figure out my next steps, I wasn't clear on my direction, and I was scared. Devaa and I explored my professional strengths, my personal strengths, and my connection to Source. We dove deeply and fearlessly into the gaps in my unconscious and my long held defense structures. Her guidance supported me as I dug DEEPly to find my confidence and authentic power. Her wise use of tools such as meditation, journaling, book references, ritual, dream work, and other instruments – her deep wisdom, patient listening, and reflecting- were instrumental in my personal process. I am grateful to her and the Force that brought her into my life. Thank you Devaa!! The work we did has encouraged my heart to stay open and fearless, beginning afresh, every day.
Annabella Roig, MS, MPH
I had a profound and connected session with Devaa.
Extraordinary. I am so very grateful. I have already noticed a shift. My body is more comfortable, much less pain, and lighter. The burdens have released and the flow of love, joy and gratitude increasing gradually which is beautiful. My spirit is soaring and free again. Thank you! It was such a pleasure to meet and work with Devaa. I look forward to doing so again in the future.
Deborah Beers

She melted me into a state of bliss!
Devaa's sound healing wove a spell that held me, healed me, and melted me into a state of bliss! I highly recommend her work to anyone who feels stuck or out of balance and wants a real breakthrough into another realm.
Lion Goodman, Evocateur, EverydayAwakening.com
I came back home to my body.
During my sound healing session with Devaa, I felt like I came back home to my body. I had been in acute pain with a knee injury. Our session left me feeling soothed and that my body was my ally–not my enemy. Afterwards, I was very aware of how grounded and embodied I felt. I also felt calm, close to spirit, more on purpose in the way of 'flow'. I was WAY less rushed and felt present, powerful, steady, focused and deeply happy. Finally, I had the deepest night of sleep after the session, and my knee definitely feels better!
Dr. Laurie Klein, Chiropractor

Exceeded Expectations
When my husband and I were searching for a wedding officiant to preside over our ceremony, we were unsure exactly what we were looking for. Being that we are not regular church-goers, we did not have a regular minister to turn to. We came into contact with Devaa through her website and instantly felt that we needed to meet with her. She made us feel so comfortable and gave us great advice in our first meeting. We knew we didn't need to look any further and that she would be perfect for us. At the ceremony, she not only met but exceeded our expectations. Thank you Devaa for your warmth and helpfulness in planning and executing our incredible wedding ceremony!
Kimberly Williams, Sales Representative
Highly Recommend
Devaa is an incredibly powerful presence and a very grounded and visionary, spiritual person. She has a very solid grasp on all faith traditions and I believe she can serve wholly and authentically in any scenario or situation. I always recommend Devaa to friends and clients, as I know she can create an authentic and powerful ritual/ceremony for any occasion. Give yourself a great gift and call her today!
Tristy Taylor, Interfaith Minister
Devaa was a great help from the beginning.
When my husband and I decided to get married, one of our main priorities was to find someone who could honor both our separate religious backgrounds (he is Jewish and I grew up with a wide variety of spiritual views with a base in Christianity) and our current beliefs, which are non religious but very spiritual. Sounds complicated, right? Devaa was a great help form the beginning. She was a calm and warm presence from the first meeting on--making a real effort to get to know us both--and she was very flexible about our ceremony wishes. She gave us many different ceremonies and we were together able to craft a something that truly represented us both! Devaa was wonderful on the day of our wedding, kept the groom calm and made our ceremony both relaxed and very special. She even coordinated her outfit to our wedding colors! I could not have asked for a better person to join us together for the rest of our lives. She is kind, open, creative, and has a wonderfully calming presence. She recently called to check in with us, such a great touch! Thank you again for making the most important day of our life so special.
Zarah Levy, Los Angeles