The Soulful Women Mythic Life Course with Devaa Haley Mitchell, Elayne Kalila Doughty, & Guest Faculty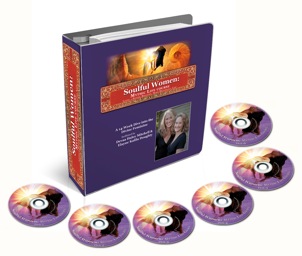 Do you know you are a spiritual being, living in a human body? Are you interested in tapping into ancient wisdom teachings, in a modern context? Do you want to learn how to finally tap into your full potential through accessing the archetypal realm? To make the big difference in the world you yearn to make?
You've come to the right place. This program merges wisdom teachings of the 13 feminine archetypes, and teaches you how to harness their "larger than life potential" to make a tangible difference on our planet.
Path Of Feminine Fulfillment E-Course

We know that we're here to live extraordinary lives and change the world along the way. We've gotten the education, many have manifested good careers, and we are committed to lives of meaning. We've attended the workshops, done our healing work, and stood powerfully in our truth.

 We should be more happy knowing how far we've come.
And yet, our collective rates of happiness have gone steadily downhill. At the same time that women are rising in power in the world, we're sinking in life satisfaction.
We're losing touch with our uniquely feminine blessings – the very things that can heal the world!
There's something deeply and fundamentally off with how we're going about becoming the women we've dreamed of becoming, and much of it boils down to one fundamental recognition:
We've taken on masculine visions of success, and ended up undermining our deep feminine fulfillment.
And in the process of doing that, we've sabotaged our joie de vivre, our pleasure and our relationships. We've become more stressed, less healthy and lonelier.
It's time to change all that – not just for ourselves, but for the sake of the world – which NEEDS us to shine with all the life-giving feminine radiance that is our birthright.
As women alive at this unique moment of history, we have a wonderfully juicy opportunity to create a model for living that goes beyond worldly achievement and expresses what truly brings us joy in our bodies, minds, hearts and soul.
We have the chance to move beyond the desire to survive, or even succeed, to THRIVE.
Sound good to you? Check out the downloadable audio course here: femininefulfillment.com