Roots and Branches Meditation
A practice for centering and generating magnetism
High-frequency Visioning & Compassionate Clearing
Helps you hone your dreams and remove obstacles
Understand what's required to make rapid progress
Inspiring Stories from Devaa's Clients
Read below to find out about the
Radiant Essence Personal Initiation
with Devaa Haley Mitchell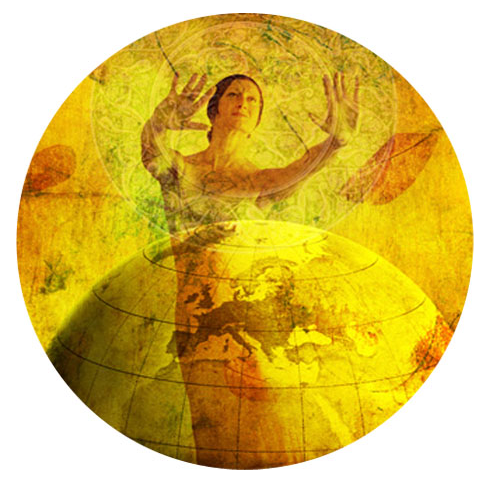 So many women (and perhaps you or someone you know) are getting the very strong signal that we are being called to "step up" in a new way.
Now more than ever before, our feminine wisdom is so deeply needed. Our voices need to be heard, and we are each being called to lead the path forward.
And yet… it can be hard to know exactly how to proceed, or how you can make the biggest difference. Or how to balance your personal needs and dreams with this larger collective current.
You may not feel that you have a clear sense of exactly what you want to do or how you want to proceed. And you may also sense you'll need some support – both strategic and tactical – to bring your next chapter into fruition in the best possible way.
And so… Devaa Haley Mitchell is here to personally mentor a select few women who are ready to SHINE in a bigger way… and who want some in-depth support in doing it.
Devaa is the Co-founder of Shift Network (along with her husband, Stephen Dinan) and has also worked with thousands of women across the globe to birth different aspects of their soul's calling.
Now Devaa is now opening up to work one-on-one with a handful of women to help you clarify and then manifest the vision you are holding for your life and our world.
The first piece of the Radiant Essence Personal Initiation involves a one-on-one deluxe 2-day retreat with Devaa at her gorgeous new 30-acre sanctuary in Northern California, lovingly known as "The Jewel." There she'll personally mentor you and lead you through focused soul sessions and a program tailored to your specific needs and desires.
This exclusive weekend will give you the time and space to focus on your vision, strategy, and detailed plans for implementation. But it will also include exquisite body pampering, delicious farm-to-table organic meals, and luscious body soaking – so you'll be moving forward with your deeper purpose while also feeding your body and spirit.
And this weekend immersion is just the beginning… You'll also continue to deepen your work through three months of in-depth personal mentorship and coaching with Devaa.