Intimate Private Retreat, Hands-on Healing and
One-on-One Depth Mentorship
With Rev. Dr. Devaa Haley Mitchell
Co-Founder of The Shift Network,
Founder of Inspiring Women With Soul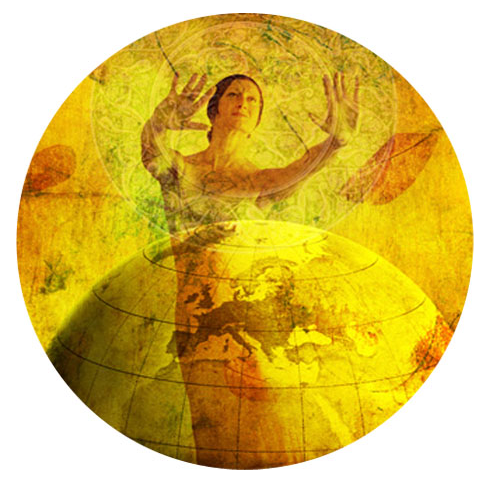 It's an intense and powerful time to be alive as a woman. Many of us sense that it's "our time" to show-up with our full power and presence to catalyze and embody the sorts of change we want to see – both in our personal lives and in the collective.
And yet so many women (and perhaps you too) also long to stand in their own radiance and depth… trailblazing a new path that's distinctly feminine and that's also aligned with their hearts and our deepest truths.
It can be hard to know exactly how to proceed or how to balance your personal needs and dreams with this larger collective current… and how to really show-up with all of you in a way that feels authentic.
You may not feel that you have a clear sense of exactly what you want to do or how you want to move forward.
And you may also sense you'll need some support – both spiritual and strategic – to bring your next chapter into fruition in the best possible way.
And so… Devaa Haley Mitchell is here to personally mentor a select few women who are ready to SHINE in a bigger way… and who want some in-depth support in doing it.
Devaa is the Co-founder of Shift Network (along with her husband, Stephen Dinan) and has also worked with thousands of women across the globe to birth different aspects of their feminine spirit as well as their soul's calling.
Now Devaa is now opening up to work one-on-one with a handful of women to help you deepen who you are BEING, clarify your vision, and then manifest your gifts for your life and our world.
The first piece of the Radiant Essence Immersion involves a one-on-one deluxe 2-day retreat with Devaa at her gorgeous new 30-acre sanctuary in Northern California, lovingly known as "The Jewel." There she'll personally mentor you and lead you through focused soul sessions and a program tailored to your specific needs and desires.
This exclusive VIP retreat weekend will give you the time and space to focus on your spiritual unfolding, vision, strategy, and detailed plans for implementation.
But this personal retreat will also include exquisite body pampering, delicious farm-to-table organic meals, and luscious body soaking – so you'll be moving forward with your deeper purpose while also feeding your body and spirit.
And this weekend immersion is just the beginning… You'll also continue to deepen your work through three months of in-depth personal mentorship and coaching with Devaa.
Are you interested?
If so, click the button below to schedule a conversation and then read on…
Your Own Journey Can Begin Now...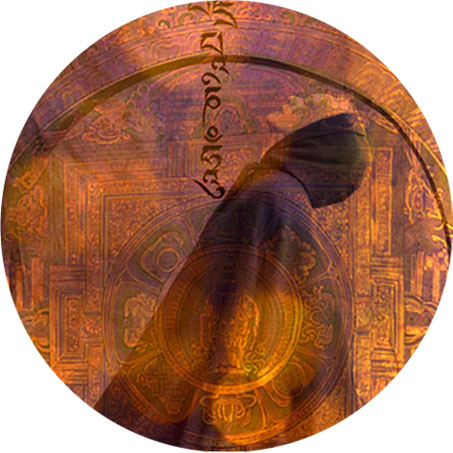 If you are ready to begin the next phase of your destiny path, then a one-on-one immersive initiation with Devaa and her soul allies may be the right next step for you.
Devaa will work with you on the "inner" and the "outer" levels of your manifestation… to unlock the your soul gifts, so you can make your most meaningful contribution in this lifetime.
She is highly skilled at helping you clarify your own vision for an inspiring and fulfilling life. And she also has years of experience in creating step-by-step plans for moving that vision into concrete action.
In addition, you'll receive support in identifying and connecting with partners and allies who can help you expand in in your personal life, career, and community, based on your own definition of success of success inherited from your family or your culture.
On the "inner" side, Devaa will invite you into the heart of her sacred temple at the magical Jewel property. You'll have time and space to completely unfurl the tender petals of your soul, so you are truly BEING the person who can hold the soul depth and resonance necessary to bring it all into graceful fruition.
While you are there, Devaa will also work with you to identify any hidden layers of old wounds that may be operating at a subconscious level and limiting you from manifesting your fullest potential. And with her help, as well as your choice of other sacred healers in the area, you'll have the opportunity to do a prime piece of healing work – if that's what's needed or desired.
And… you'll be pampered and "loved-up" with massage or treatments for your body and soul with some of the most amazing therapists and wise women that you've ever known. Not to mention hot tub sessions and custom gourmet lunches with farm-to-table local organic food (and champagne!).
What is being offered here is nothing less than an opportunity to birth the next level YOU in two unforgettable days, followed up with ongoing support over three months.
And as a result, you will wake up each day feeling more excited about what's ahead… and then you fall asleep each night with a deeper sense of soul satisfaction that you are truly being who you came here to be.
As you work with Devaa, your joy will expand and your places of struggle fade. Your body and soul will be pampered and nourished to support you in living your deepest dreams.
In short, you'll feel more fulfilled… with a greater sense of clarity about what you are being called to contribute and how it's wanting to manifest. And you will also know, deep down in your bones, that who you ARE and what you OFFER truly matter.
If you are ready to create a new way of life that is based in joy and is healthy, sustainable, peaceful and prosperous — a life that is filled with meaningful service and anchored in beauty – then look no further.
And her team of amazing sister priestesses will also love and pamper you to your core! Together, they will empower you with the tools and resources to walk the path to a divinely inspired life – one that is truly aligned with your own values on both the inner and outer levels.
And in the heart of all hearts, that's what most of us really want. That's what will fulfill you at the deepest level.
And Devaa can guide you to get there.
Here are some of the areas where Devaa and her
team of soul allies can help you
(she will tailor your journey based on your desired outcomes)…
Unleash your true visionary potential that moves you towards being an inspired woman leader, even when you are feeling flat or overwhelmed
Source yourself from the overflowing, nurturing well of the Divine to help you feed your life with support, especially when you are experiencing overwhelm
Experience the release of long-stuck energies, freeing yourself to live a vitalized, impassioned and creative life
Understand the subconscious patterns that may be keeping you stuck or small… and how to shift them
Learn how to stay centered with your heart open, even when you are deeply challenged
Deepen your connection with your core archetypes as well as those that are least integrated (Devaa will introduce you if you are not already familiar)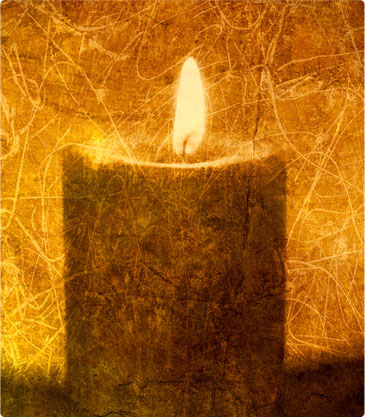 Gain a clearer sense of what fulfills you at your core and what does NOT – so you can focus your time and energy appropriately
Commune with nature while soaking in a gorgeous private bathing tub with deluxe massage jets
Deepen your sense of confidence and value, knowing that what you believe about yourself is usually what others will believe as well
Unleash the next level of your true soul gifts and fully express them in the most aligned, harmonious and beneficial way
And much more…
About Rev. Dr. Devaa Haley Mitchell
There are very few women alive today who have worked with as many women and at the level of spiritual depth that Devaa Haley Mitchell has.
The Inspiring Women Summit that she founded has touched the lives of more than 100,000 women from 160 countries, and has featured the teachings of hundreds of the most inspiring women leaders alive.
She's facilitated powerful, archetypal mystery school work for hundreds of women, and coached and initiated many more women into their power.
And yet, those statistics don't tell the whole story. Devaa's story is one that began with privilege… and disillusionment. It went through Stanford and corporate America… and into the arms of healing circles with women.
Devaa has journeyed to the heart of the Amazon and the heights of the Himalayas searching for a life of deep meaning.
And over the last decade, she has not only found it, but facilitated thousands of other women in THEIR journey into greater fulfillment.
She's now living a truly amazing life of service, impact, teaching, love, and joy — while she's also mother to a young child.
She feels deliciously alive in her body, AND she has spent time in prisons, and has helped in the healing of conflict zones like the Congo.
She launched an influential philanthropy AND she delights in snuggling, long baths, and nature.
She balances her workdays at Shift Network with playing with her daughter, and taking her to regular music classes.
She has put out a beautiful music album and has the relationship of her dreams with Stephen Dinan, with whom she co-founded The Shift Network. The whole family can often be found traveling internationally to many destinations where they share their wisdom and offerings.
And, in the Radiant Essence Immersion you'll receive a personally-crafted immersion experience to help you expand to the next version of YOUR own radiance.
Devaa will offer you tailored practices, healing modalities, and manifestation tools that she has distilled from her personal experiences, her work with so many of the planet's brightest women lights, and from teaching women how to become fully, authentically, joyfully themselves.
Upleveling Your Life
You can't unleash your FULL feminine potential alone. You'll need a network of allies, worldly structures, and spiritual practices that meet you where you are and supports you to the next level. Plus… you need to continue to expand who you ARE so that you fully embody your values and vision – not to mention developing greater capacities and skills.
The Radiant Essence Immersion is tailored to meet you where YOU are at in your life, your work, and your soul development. The content is not taught or experienced in a linear sequence, but rather 100% designed with you in mind… and will be shared through multiple one-on-one VIP sessions… with the first ones delivered by Devaa in-person at her beautiful "Jewel" estate and temple in Northern California.
Are You Ready?
This intensive is ideal for you if you know it's your time to step forward in a bold new way. If you want to deepen in your power and presence, living fully in alignment with your soul truth…
… And if you want to personally work with Devaa heart-to-heart for an enlivening and deluxe 2-day getaway in California… then you are in the right place.
This intensive is also a good fit if you are ready to do your sacred work and thrive in alignment with your highest purpose, having a greater impact in the world. If you are ready to step away from a masculine model of power to become a co-creative partner with the the Divine moving through you… then you are a great candidate.
If you feel momentum building in you as you read these words, if your heart is opening and you feel a quickening in your pulse, if you're already beginning to think about what you most want to design in your immersive time with Devaa…
You're READY.
What Leaders Are Saying About Devaa…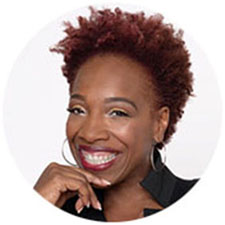 "Devaa is empowering women to find their voices, own their voices, and use them to elevate and celebrate themselves and one another"
I love being with Devaa, and each time I look forward to it. I've had the opportunity to co-create some of the magnificence that she's up to in the world in empowering women to find their voices, own their voices, and use their voices to elevate and celebrate themselves and one another — as well as our brethren on this planet as well. So I thank her for all she's doing on behalf of women.
— Lisa Nichols, motivational speaker, media personality, and corporate CEO whose global platform has served nearly 30 million people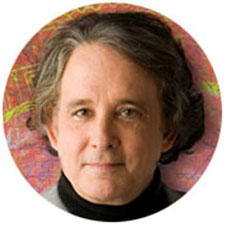 "I've witnessed so many people transformed and lit up by Devaa"
Devaa is a wonderfully passionate and clear transmitter of the mysteries of the Divine Feminine. She's compassionate and wise and has a rich variety of skills she uses with great precision to inspire and encourage. I had the delight to teach a retreat with her and found her a truly loving and helpful collaborator. I saw so many people transformed by her generosity and lit up by the joyful passion she communicated so tirelessly. I salute her pioneering work.
— Andrew Harvey, Author, mystical teacher, and founder of the Institute of Sacred Activism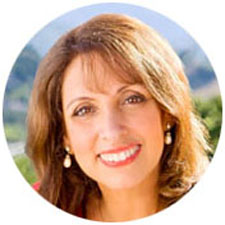 "She helped me in a million ways I cannot even describe"
Devaa helped me lead from my authenticity, connect with my depth, and open in ways that proved energizing and effective. Her support enabled me to go to a whole new level in my public presentation and bring new qualities to my leadership. She helped me in a million ways I cannot even describe.
— Marci Shimoff, bestselling author with over 14 million copies of books sold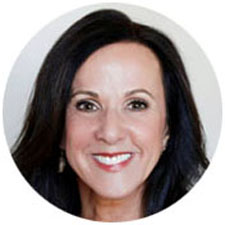 "We released and healed major patterns that were stuck for me"
The time (or should I say timelessness) that I spent with Devaa was profound. We released and healed major patterns that were stuck for me. After years of seeing all kinds of "experts" I can honestly say that the time I spent with Devaa broke something loose and now I feel burden free, as well as much lighter and more joyful. I recommend her work to anyone who is ready to fly.
— Marcia Wieder, CEO and founder Dream University®
During this Personal Initiation, you will…
The Radiant Essence Immersion will be a chance for you to do a deep immersion with Devaa, combining deep soul work and well as outward manifestation work. The first portion of the Initiation will happen in person over two days at Devaa's "Jewel" property and temple in Nevada City, California. And then you'll spend three months with Devaa in a focused one-on-one mentorship process.
Let's first talk about the retreat.
You will spend your first morning diving into a potent "High Frequency Visioning" session with Devaa. You'll spend four hours dreaming into what's wanting to be created in this next chapter of your life and beginning to strategize what it will take to get there. You'll be focused not only on what you are wanting to manifest, but also how you want to FEEL and who you want to BE along the way.
The next morning is what we call a "Compassionate Clearing" session where you'll explore all the aspects of your life that need to come into alignment for this vision to fully manifest. You'll be paying special attention on to those places where you may need to "clean things up" in your life so that your energy can be more fully available for your dream.
On this second morning Devaa will guide you through a key piece of soul work that will help clear the way for all that's wanting to flow through you. For example, are there relationships that may be draining your energy that need attention? Are there health issues that are needing to be addressed? Are you facing any challenges at home? Are any old fears or limiting beliefs rising up that need to be addressed?
Devaa will combine her skills as a Reverend Doctor of Ministry as well as a certified Spiritual Director — in addition to the many intuitive, somatic and healing tools that she's cultivated through her many years of study and practice. And as a result, you should feel more deeply aligned in body, mind and spirit… and your destiny should thus unfold with more grace and ease.
Then each afternoon, you are in for a very special treat. You'll be gifted with the powerful offerings of one of Devaa's most trusted soul sisters, who can help you deepen and expand what was revealed in the morning sessions.
A few of the options for these 2-hour Soul Sessions include (the choice is yours):
Activate your Feminine Leadership Style with Elayne Kalila Doughty.
We each have a unique style of leading, while we hold the energy of all 5 faces of divine feminine leadership within us. So . . . are you a Midwife? A Shaman? A Mystic, Challenger, or an Ecstatic? Our leadership style impacts our families, relationships, and sacred work. And… it also provides a map to our Essence and purpose—revealing our unique personal alchemy of leadership. Come learn tailor-made practices suited to YOUR leadership style, so you can embody it more fully — and also strengthen those aspects you find challenging.
Awaken Your Shakti with Lisa Schrader.
In this session, you'll begin to awaken greater sensuality, passion and joy in your life. As a Professional Certified Coach with a background in Tantra, Lisa will share practices to support you to tap into more ease and aliveness in your daily routine. You'll begin to identify ways to shift away from exhausting yourself in masculine overdrive and instead start manifesting using your more of authentic feminine power. From there . . . you'll reduce stress and relax into more of your natural vitality, sensuality, and joy.
Immerse in a Holistic Womb Clearing with Natalia Price.
Here you'll come into deeper connection with your womb and the intuitive wisdom and creativity that resides there. You'll be using Taoist breathwork practices plus voice and sound to clear away what's no longer serving you and to call in what you are truly wanting to create. You'll also use sacred movement and mudric practices to come back into deeper harmony with the five elements — creating greater balance in your body. As a result, you will feel more open, clear, and whole. You'll be prepared to move forward from a grounded and embodied place within yourself.
Receive an intuitive energy reading with Jolie Stevens!
Using the Tarot as a primary tool, these sessions are designed to reconnect your body, mind, spirit so you can better understand the core patterns playing out now in your life. You'll also explore how to best navigate these patterns from a "higher" perspective. Come to the session prepared with some key questions you have about your life at this time. And you can expect to emerge with a much more clear understanding and a soul "mapping" for your life moving forward.
Enjoy a hands-on anointing session
where you are drenched head to toe with ancient holy oils and immersed in the frequency of crystal bowls… allowing your soul to journey through time and space to activate ancient memories and collect any lost fragments of your soul. The anointing will bless, attune and vibrationally align you with the radiant, sacred presence at your core. These sessions empower you to more fully realize and embody your unique essence.
About the Jewel Sanctuary . . . where we'll begin our adventure
There are places where real magic happens.
The Jewel is one of those places.
Nestled in 30 acres of pristine forest in the foothills of the Sierra Nevada and infused with loving attention to every detail, the Jewel Sanctuary has been designed for transformative and world-changing work.
Imagine a gorgeous and deluxe sanctuary where you can shed all the stressors of daily life and connect with a natural rhythm that allows you to open your vision to new possibilities.
Imagine diving deep with a sacred guide to strategize about bold possibilities.
Imagine savoring great cuisine, sipping champagne, and hopping in the hot tub between sessions where you strategize about bold possibilities for your life.
The Jewel includes world-class services to support you, from delicious organic farm-to-table cuisine to amazing bodywork and healing sessions to gorgeous spaces for meditation and yoga.
When you come to the Jewel, we invite you into a different kind of rhythm, a rhythm that recognize that it is in the depths of silence, laughter, and true friendship that lasting value is born.
So the Jewel is not a work-all-day place but a place to engage in deep, meaningful dialogues, bold discussions, and then rest, play, open, laugh, and relax in the pool, spa or walk the beautiful land. THAT's when the real magic is born. When we connect fully in a space of relaxed openness.
Come to the Jewel to awaken. Grow. Serve. Love. Heal. And create breathtaking work for the world.
It is a sanctuary for renewal and an incubator for innovative new initiatives.
3 Months of "Dynamic Manifestation Mentorship" With Devaa
For three months after your in-person immersion with Devaa, she will continue to mentor you so you can continue to deepen with the soul initiation sparked in your first meeting. She'll be offering support, connections, coaching and strategic advice to grow your project or business to the next level. Alternatively, you may choose to focus more on developing your leadership skills, honing your inner resources, and designing a fulfilling lifestyle.
These mentorship sessions are not cookie-cutter coaching meetings. Instead, they are a meetings of heart and soul, infused with strategy and "dynamic steering," helping you to navigate through whatever challenges emerge on your journey of manifestation.
In Summary… the Radiant Essence Immersion package includes:
8 Hours of Immersive One-on-One Mentorship
and Hands-on Healing with Devaa ($8,000 Value)
The retreat portion of this immersive mentorship program will take place at the Jewel sanctuary in Nevada City, California.
You'll receive:
1) 8 hours of deep soul work, hands-on healing, and insightful strategic advice
A recording and transcript of these sessions so you can listen again and again
The opportunity to reflect deeply on where you are and what you most need
Devaa's deep presence, healing practices and and manifestation moxy focused 100% on you, your soul flowering, your vision, and manifestation
The chance to ask your deepest questions and receive powerful guidance, mirroring and mentoring.
2 custom organic lunches with delicious farm-to-table ingredients (you'll enjoy your lunches with Devaa after your morning sessions)
** Please note: this program also includes 1 night of lodging at the luxurious Jewel.**
2) 3 Follow-up Mentorship Sessions with Devaa, 60 minutes each ($3,000 Value)
For three months after your in-person immersion with Devaa, she will continue to mentor you so you can continue to deepen with the soul initiation sparked in your first meeting.
She will also support you to allow take steps in the outer world to manifest your deepest vision for your life and service.
Mentorship sessions will happen via video at times that are mutually convenient.
Suggested schedule is meeting once per month.
3) 2 live Soul Sessions with seasoned practitioners ($1,000 Value)
During the afternoons of your in-person time with Devaa, you'll have the privilege of enjoying TWO lushious soul-nurturing sessions with TWO seasoned practitioners of your choice. These sessions are meant to nourish your body and feed your soul. They'll support you to deepen, expand, and integrate your morning sessions (**NOTE: you'll work with a different person on each of the two afternoons).
4) Email access ($3,500 Value)
During the 90 days after your in-person immersion, Devaa will be available via email to offer her feedback, suggestions, and guidance for both queries related to both the "inner" and "outer" work. This level of access to Devaa will afford you access to Devaa's deep reflection and advice whenever you need it (limited to one email per week).
5) Access to Shift Programs ($5,500 Value)
Feminine Soul Initiation – $1,500
The Feminine Soul Initiation connects you with the initiatory power of the ancient mysteries in a modern context. You'll embark on an initiatory journey into the heart of 13 archetypes of the sacred feminine, a process that invites you to consciously evolve your psyche and soul.
Rooted in the work of the 13 Moon Mystery School, the Radiant Essence Immersion offers a path to a deeper sense of meaning that flows into your life and our world. It also offers a rewiring of how you approach the path of spiritual growth, one that honors and celebrates the unique blessings of women.
You'll learn how to connect with a wider range of sacred energies so that you can engage life with passion and purpose, wisdom and joy. It offers the support, practices and sacred tools you need to become the amazing being you were born to be.
Here you will deepen your soulful presence, expand your vision of what's possible, and move into action on your soul's work. You will gain confidence and strength to follow your heart and express your truth. As a result, you will make a real difference on our planet — and create a life that truly aligned with your deepest values and vision.
The Radiant Essence Immersion Bonus Collection – $600 Value
The Inspiring Women Summit 2015 – Full Package of Downloadable MP3s and Transcripts for All 23 Sessions ($247.00 Value)
Psychological Implications of Symbols: The Wisdom of the Tarot  with Guest Faculty Angeles Arrien (pre-recorded)
7 Wonders of the Soul: Harnessing the Power of the Chakras with Guest Faculty Anodea Judith (pre-recorded)
Succulence is PowerFULL with Guest Faculty SARK (pre-recorded)
12 Ways to Be a 21st Century Leader with Guest Faculty Marcia Wieder (pre-recorded)
Developing Your Intuition with Guest Faculty Sonia Choquette (pre-recorded)
Wielding Your Potent Shakti Power with Love, Truth and Integrity with Guest Faculty Lisa Schrader (pre-recorded)
Embodying the Wise Woman with Guest Faculty Luisah Teish (pre-recorded)
Soulful Women Archetypal Package – 13 Audio Meditations and 56-page Color Guidebook
The Path of Feminine Fulfillment Course — $300
What gives you that deep sense of soul-satisfying fulfillment? Each one of us is different, and there are many different pathways. So this course guides you through the process of clarifying what's most fulfilling to YOU, and then supports you to create more of that in your life.
This course will also invite you to explore the end of life, and what will have really mattered most about the way your lived and spent your precious time. Moving backwards from our death, we often evolve a different vision of a well-lived life.  From there, we can consciously choose to fully live NOW in way that is aligned with our deepest values and dreams.
The Enlightened Business Academy – $2,500
The Enlightened Business Academy gives you twenty-seven 90-minute modules of teachings and concrete strategies to give you what you need to create a sustainable and successful heart-centered business. Nowhere else can you get in-depth teachings from such remarkable teachers.
Module 1: Becoming a Purposeful Entrepreneur & Creating a New Paradigm Business Taught by Tim Kelley, True Purpose Institute
Module 2: Mastering the Tender Art of Niching How to Gain Intimacy, Trust & Connection With Your Best Potential Customers & Clients. Taught by Mark Silver, Heart of Business
Module 3: Creating Your Irresistible Offer Taught by Lisa Sasevich, The Invisible Close
Module 4: Attract Customers Without Struggle Taught by Sharla Jacobs, Thrive Academy
Module 5: Heart-based Marketing Taught by George Kao, The Authentic Business Community
Module 6:  Scalable Business Models & The Launch Taught by Jennifer Russell and Bryan Franklin, California Leadership Center
Module 7: The Enlightened Entrepreneurial Mindset Becoming the Person You Need to Be to Manifest Your Vision. Taught by Ryan Eliason, Social Entrepreneur Empowerment Network
Module 8:  Entrepreneurial Secrets From the Leading Edge Taught by Stephen Dinan, The Shift Network
Module 9: Creating Enlightened Work Environments Taught by Bharat Mitra, Organic India
2 Shift Programs of Your Choice – $600
The Shift Network offers many courses and trainings that showcase important teachings from dozens of world-respected pioneers ranging from shamanic journeying to purposeful marketing to connecting with higher guidance. You'll have the ability to choose two short-form programs within a year of enrolling in the Feminine Fire Personal Initiation. This bonus will help you become a truly full-spectrum woman. See http://theshiftnetwork.com/courses for a catalog of courses that you can access.
Investment
Total Program Value = $21,000
Your Price:

$15,000

$5,500
What Clients Are Saying About Devaa…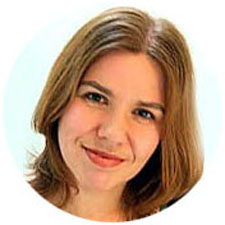 "So far the most powerful experience of my life"
Devaa could be called a spiritual midwife, assisting people in the birthing of their inner selves.
She empowers you, assists you, gently encourages you, and honors you for your efforts. With Devaa's impeccable assistance, I was able to go through what is so far the most powerful experience of my life. I am extremely grateful!
— Nathalie Daneau, intuitive coach and counselor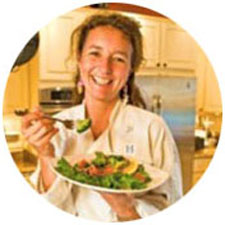 "I was able to open up to some profound healing of past wounds"
The healing and shifts that have happened for me through my work with Devaa have been life transforming. She created a loving container where I allowed myself to be vulnerable, to be pushed out of my comfort zone, and to share things I normally wouldn't have. I felt so loved and held by Devaa that I was able to open up to some profound healing of past wounds. I became aware of things that had been buried deep, and I learned what it means to fully embrace myself as a divine feminine being.
— Charlie Wilson, Founder of Date and Thyme Cafe and 21 Days to Help Yourself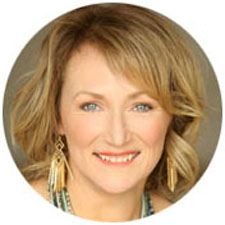 I was able to become the woman I always knew I was born to be"
Through working with Devaa, my life has taken a complete 180-degree turn for the better. And I know I could not have done it without Devaa's support. She is a truly amazing facilitator! I was able to become the woman I always knew I was born to be. The learning, growth, and development I've experienced are more than priceless. What I've seen happen with other women who've worked with Devaa is nothing short of a miracle. I absolutely recommend working with Devaa!
— Kim Carpenter, executive coach and marketing strategist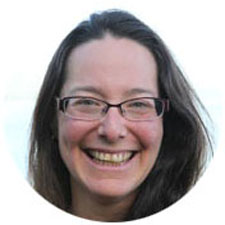 "Gentle enough to create a nurturing, safe space, and bold enough to cut through the extraneous…"
Devaa brings a grounded, authentic presence to each session, and is able to drop deep into what is real. She's gentle enough to create a nurturing, safe space, and bold enough to cut through the extraneous and say what needs to be said to evoke change. Devaa is an evolutionary change agent and an exemplar who brings her whole self to supporting her clients to bring their fullest, most radiant selves to the world.
— Lissin LevChaya, Officiant and co-director and performer of Earthcapades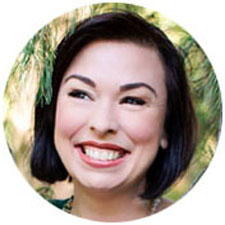 "Beautifully supported my personal evolution"
Devaa's extraordinary depth of presence creates a supportive and sacred space for exploring one's spiritual path. My work with Devaa helped me connect to Spirit in deep and profound ways, and beautifully supported my personal evolution.
— Tarra Christoff, MA, Life coach
FAQ
What are dates for the retreat and the mentorship sessions?
Given this is a one-on-one program, the schedule is up to you! You'll work with Devaa to identify dates that fit your personal needs and schedule.
How can I reach Customer Support?
A: Please click here to submit an online request form and a member of our friendly support team will respond to you and answer your questions promptly.
What is your Refund Policy?
If you cancel the program within one week of registering, you'll get a full refund minus $100 processing fee — assuming no coaching or retreat has taken place at that point. Given the very limited scope of this offering, with just a few slots available, we are not able to offer refunds beyond that point.