Using Your Power to Be the Change
In this video I share my experience about becoming a World Changer.
I describe the "inner glass ceiling" that so many women experience that holds us back from giving our deepest gifts to the world. Women seem to think they are NOT made of the special stuff required to really make a difference on this planet… what is the REAL difference between YOU and someone making a major shift on this planet? And how can YOU shift right NOW to become one of those people?
Check out my keynote and join me in being a World Changer!
Rev. Dr. Devaa Haley Mitchel is a soul midwife and transformational leader who supports people to reconnect with their spiritual depths, unleash their leadership gifts, and step into their full potential. Co-founder of the Shift Network and Founder of Inspiring Women with Soul, Devaa's programs have served over 100K women from more than 160 countries.
Previous Speaking Event Topics:

Succeeding on Your OWN Terms
Most people desire to be "successful." But the truth is that success means different things to different people. And many of us have bought into a model of success that was defined by someone else, rather than asking ourselves what a truly fulfilling life would look like–on our own terms. In this talk Devaa will offer a model for defining your own version of success, with poignant stories and participative exercises that will leave you feeling empowered.
Birthing Your Soul's Calling
Do you have a sense that you are here in this lifetime to make an important contribution to our planet? You may have a sense of it, and you may be well on your way. In this talk, Devaa offers a model for how to identify your soul's calling, or destiny path, and how you can make steady progress each week.
Unleashing Your Visionary Potential
When you're connected to your highest vision, you create expansive possibilities for yourself and those around you. You discern what you're here to do and be in this lifetime and receive the ideas and strategies to manifest it. You're also able to imagine innovative solutions to very old and enduring problems. In this session we will begin to unleash your true visionary potential so you can dream into a greater-than-imagined reality for yourself – without feeling constrained by money or time.
Enhancing Your Leadership Presence
Being a great leader requires many skills and attributes. But at the foundation of it all is who you are BEING, while you are doing your thing in the world. Learn tools and tips to expand your leadership presence, so people pay attention to you and want to follow your lead.
Curving the Lines: Merging Your Masculine & Feminine For Holistic Living
Throughout history, the masculine paradigm has dominated, and as a result, our world has become very unbalanced and depleted. Today, whether male or female, we ALL have an unprecedented opportunity to harness the best of both qualities to live WHOLE lives, where we are healthy, joyful, and making a difference. Learn how to successfully harness both these energies in this session with Devaa.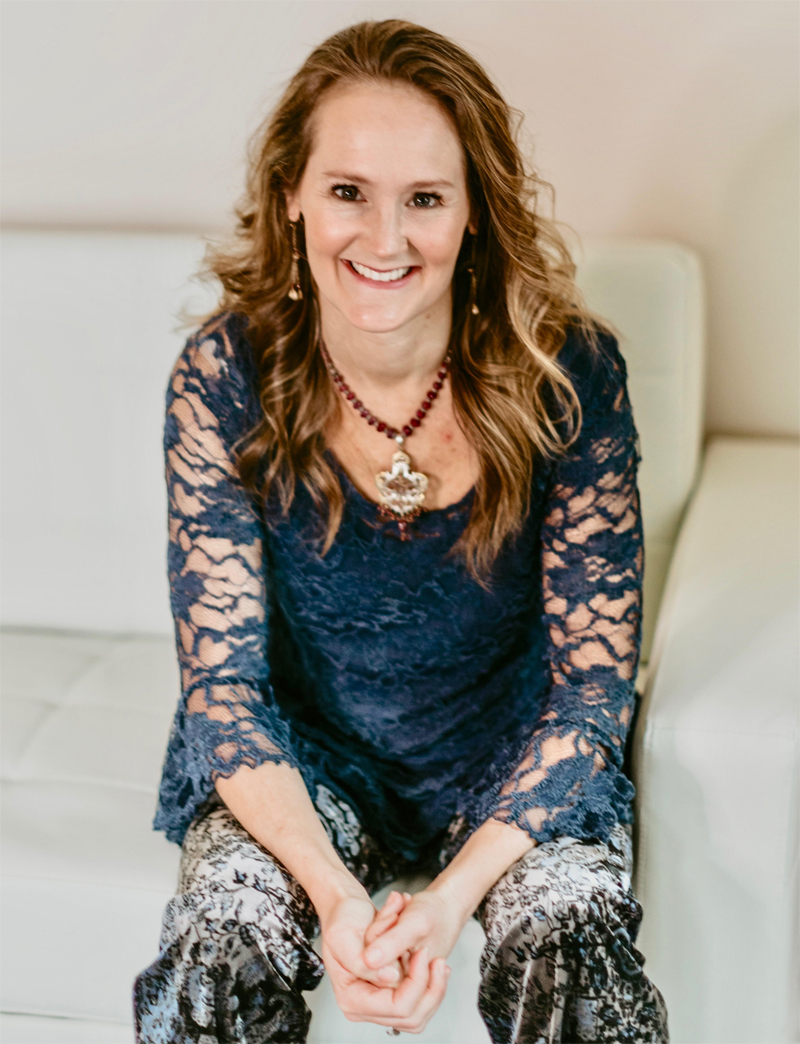 If you are interested in having Devaa speak at your event please contact us:

Speaker Information Request
Rev. Dr. Devaa Haley Mitchell is an expert on women's empowerment and the sacred feminine. She inspires audiences around the world to unleash their leadership gifts and step into their full potential. Devaa is a spiritual guide, a public speaker, a business woman and a musician. Founder and co-host of the Inspiring Women Summit, a virtual gathering of 70,000+ participants from more than160 countries. Devaa also serves as the Chief Transformation Officer at The Shift Network, which she co-founded with her husband, Stephen Dinan. In addition, she is the Co-Founder of the Soulful Women Wisdom School, along with Elayne Kalila Doughty. Together they offer deeply experiential and highly transformative programs for hundreds of women each year. Devaa is considered a true pioneer in translating the ancient mysteries into a very modern and accessible context. [www.inspiringwomensummit.com].
Ordained as an interfaith minister, Devaa draws upon 20 years of study and practice of the most respected systems of personal growth and spiritual development. Her debut album, Sacred Alchemy, aims to reawaken and liberate the many dimensions of the sacred feminine.
For the past 20 years Devaa has studied and experienced many systems of personal growth and spiritual development. She has finished her doctoral work and received her D-Min in 2012, after being ordained an interfaith minister by the Chaplaincy Institute in 2005. In addition, Devaa received a BA in Anthropology with Honors and an MA in International Development from Stanford University.
In earlier years, Devaa was the founding Executive Director of the Full Circle Fund, dedicated to building a new generation of civic leaders. Full Circle uses the "venture philanthropy model,"–identifying great nonprofit organizations and serving them with financial grants as well as hands-on help in key areas and access to to networks that can accelerate organizations to the next level. In addition, Devaa worked as an Associate Consultant at the Boston Consulting Group where she offered management advice to Fortune 500 Companies. She also served as the Director of Member Engagement at the Institute of Noetic Sciences. In addition, Devaa was awarded a fellowship from the Fulbright Foundation and was also one of 26 contributors to a book called Radical Spirit, which focuses on Gen-X spiritual perspectives.
A core part of Devaa's path includes sacred music. She recently launched her first CD, Sacred Alchemy, an album with a transformational purpose – to reawaken and liberate the many dimensions of the sacred feminine. Each song has a specific feel or texture to it evoking the archetypal energies of different Goddesses from the world's spiritual traditions. For example the song "Tara" explores the softer yin aspects of compassion, "Saraswati" reveals the playful and creative energies of the muse, "Shekinah" offers the wisdom of the Crone, and "Aphrodite" expresses the sensual pleasures of life.
Devaa Haley Mitchell
Press Photos:
Available Press Releases:
(click to open PDF files)