Sound Healing
If You Would Like To Speak With Me Regarding My Coaching Packages Please Complete The Services Inquiry Form On This Page; Providing Me With Your Contact Information.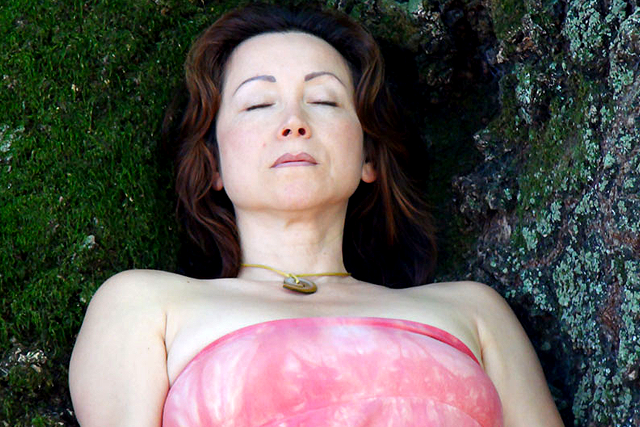 Sound is often considered "food for the soul." And our human voices and bodies are vessels through which this soul food can be delivered and spirit can pour into the world! I aim to help build the tools to feed our hungry souls and allow the spirit to flow through EACH of us-inspiring and healing us along the way.
Over the centuries, most every spiritual tradition has used sound for healing. Sound is central in shamanic healing practices, it has widespread use in scientific research and integrative medicine, and is frequently used as a pain management tool.
Sound helps to transform energy patterns, reveals measurable effects in the physical body, and facilitates the connection between mind-body-spirit. The singing voice, for example, weaves together breath, vibration and emotion and can affect the body and mind more efficiently than any other form of sound. Vocal sounds are a primary source of energy balancing and stimulating the brain. Indeed, certain sounds are considered a tonic for the brain, and they are used frequently for the treatment of chronic depression and pain.
Today, the field of sound and music healing is rapidly gaining recognition as an essential component of health care in our society. Many acupuncturists, naturopaths, chiropractors, massage therapists and psychotherapists, among others, have integrated sound and music healing into their practice. The growing field of sound healing is increasingly being used as a pathway for spiritual growth and emotional and physical healing.
In addition, you'll have the opportunity to immerse yourself into the ancient rites and mysteries of anointing, as practiced in healing temples around the world. Your body will be lavished with high frequency essential oils combined with sound and gemstones for a mystical encounter of epic proportions!
My Practice
In my practice, I combine the use of my voice and therapeutic touch with drums, Tibetan bowls and other instruments to create a healing container in which spirit can work and express through me and through my clients. Within this sacred space deep seated emotional and physical blockages are encouraged to unwind and resolve. Clients are also encouraged to use their own voices, if they so desire, to express their feelings and experiences throughout the session. Through sound we also explore the ways that spirit is working in the client's life. In addition, I'll supplement my work with sound by using sacred holy oils to anoint the body of the recipient and use hands-on techniques for healing and rejuvenation.
What's Client's Are Saying...
Lion Goodman
Evocateur, EverydayAwakening.com
"Devaa's sound healing wove a spell that held me, healed me, and melted me into a state of bliss. I highly recommend her work to anyone who feels stuck or out of balance and wants a real breakthrough into another realm. "
Marcia Wieder
CEO and Founder Dream University®
"The time (or should I say timelessness) that I spent with Devaa was profound. We released and healed major patterns that were stuck in my body and giving mepain. After years of seeing all kinds of "experts" I can honestly say the two hours with Devaa broke something loose and now I feel out of pain, burden-free, as well as much lighter and more joyful. I recommend this work to anyone who is ready to fly."
Dr. Laurie Klein
Chiropractor
"During my sound healing session with Devaa, I felt like I came back home to my body. I had been in acute pain with a knee injury. Our session left me feeling soothed and that my body was my ally–not my enemy. Afterwards, I was very aware of how grounded and embodied I felt. I also felt calm, close to spirit, more on purpose in the way of 'flow'. I was WAY less rushed and felt present, powerful, steady, focused and deeply happy. Finally, I had the deepest night of sleep after the session, and my knee definitely feels better!"
Barbara Marx Hubbard
Foundation for Conscious Evolution
"Combining brilliant intellect, business experience, spiritual development and now a major outreach into the world to assist is all in our evolution, she is a loving and inspiring woman leading us forward in the 21st century."
Nathalie Daneau
Intuitive Coach and Counselor
"She empowers you, assists you, gently encourages you, and honors you for your efforts. With Devaa's impeccable assistance, I was able to timely go through what is so far the most powerful and mysterious spiritual experience of my life. I am extremely grateful!"
Tarra Christoff
Life Coach
"My work with Devaa helped me connect to Spirit in deep and profound ways, and beautifully supported my personal evolution."